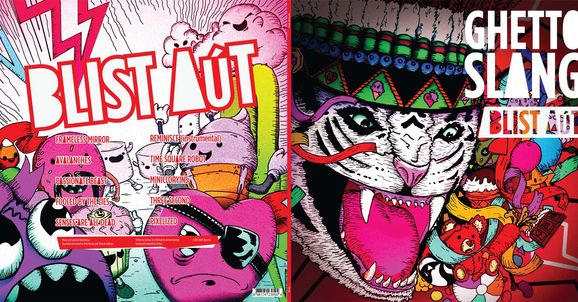 Blist Aut by Ghetto Slang is available now!
iTunes   Amazon.com   CDBaby   Bandcamp
IndieSpot.TV: Ghetto $lang from Isaac Guerra on Vimeo.
 VAAV RECORDS - CREATE AND SHARE SIGHTS, SOUNDS AND IDEAS WITH THE WORLD.
GHETTO $LANG
live at The Prophet Bar
June 24, 2012
Dallas, TX
https://tickets.aftonshows.com/cgi-bin/show.pl?show_id=3123
 GHETTO $LANG NOW ON VAAV RECORDS! 
GHETTO $LANG WILL BE PLAYING THE BIG SPILL MUSIC FESTIVAL 3/15/2012 - SAN ANTONIO, TX.  

 The Big Spill Day 7 ~ Thursday March 15th ~ Doors at 5pm ~ $15 Presale

***Headliner TBA***
MC Lars
The Wedding Present
The Company We Keep
Transfer
The Features (UNCONFIRMED)
Treetop Flyers
Wonder Villains
General Fiasco
Deleted Scenes
French Wives
Chamberlin
Scale The Summit
Gemma Ray
Water & Bodies
Violet Isle
Tango Alpha Tango
I Was Totally Destroying It
TELETHON
Alligator Indian
***Ghetto Slang***
Prizehog
Whiskey Ships
Accord of Dissonance
Trip The Light
Bands/Artists interested in releasing under the VAAV Records label, contact vincent@vaavrecords.com.
Sign up for email updates.